The Education and Training Inspectorate is delighted to welcome Faustina Graham as the new Chief Inspector.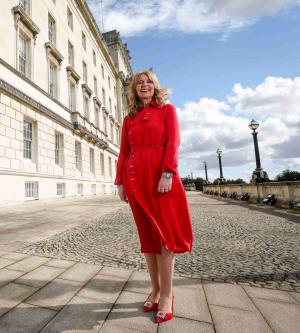 Faustina will lead a team of professionals as they seek to promote improvement in education and training institutions across Northern Ireland.
Education Minister Peter Weir said: "I welcome the appointment of Faustina Graham to the post of Chief Inspector of the Education and Training Inspectorate. Faustina has extensive experience of leading teams within various divisions of the Inspectorate including the primary and post primary school sectors and further education.
"I have no doubt that her valuable experience gained in ETI in the past and more recently leading policy work in the Department, will be an asset in leading the important work of the Inspectorate to raise standards and tackle underachievement in our schools.
"The Education and Training Inspectorate comprises a group of highly professional staff who play a critical role in supporting education and training institutions and in providing assurance about the quality of teaching and learning.
"I wish Faustina well in her new post and look forward to continuing to work closely with the Inspectorate to provide the best education outcomes for all learners in Northern Ireland."