The evaluation of Relationships and Sexuality Education (RSE ) in Primary and Special schools in Northern Ireland was carried out by the Education and Training Inspectorate (ETI) in late 2015 and early 2016.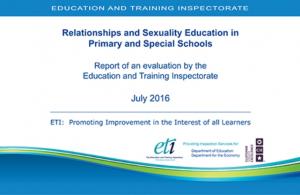 The objectives of the survey were to:
evaluate the quality of the provision for RSE within primary and special schools;
record examples of good practice; and
identify areas for development within RSE.
This report summarises the findings.